Put Your Mind And Body At Ease With Azads Tai Chi

For the best spiritual reflection in Chico, look no further than our Tai Chi classes at Azad's Martial Arts Center. We bring together the best of this meditative form of exercise to help you find an inner peace and a calm within your body.
If you would like to know more about the history of Tai Chi, CLICK HERE!
Tai Chi was developed as an internal Chinese Martial Art that focuses on improving the internal health of an individual. Tai Chi centers your mind, relaxes your body, and allows your energy to flow like a river.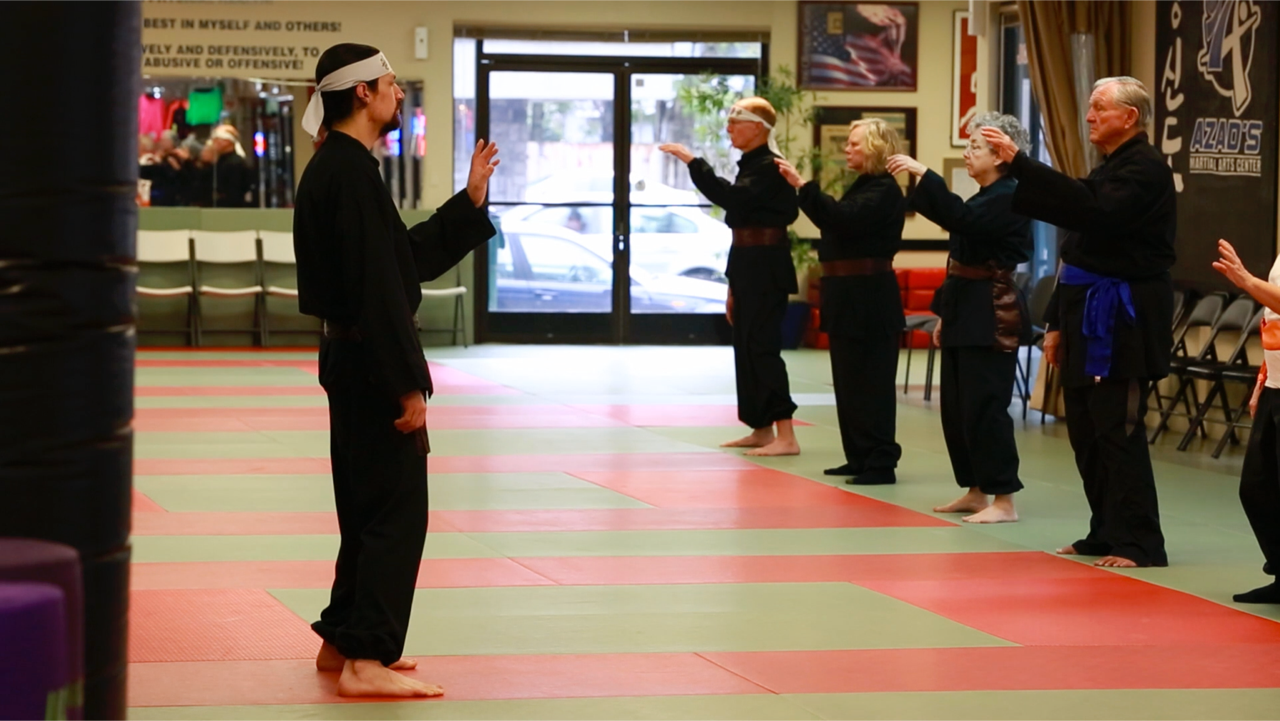 Find Your Spiritual Calm With Tai Chi
Through a series of breathing exercises and poses, Tai Chi training will restore a sense of fluidity to the mostly rigid actions of the human body.
After just one class, you walk away feeling improved:
Happiness
Calmness
Peace
Mental clarity
Mend Your Physical Ailments Too
Regular Tai Chi practice will benefit your body in a number of ways - none more apparent than the improvements you'll see to long-ailing bones and muscles. By redirecting your body's energy and restoring your center of being, students often leave class with alleviated pain and an improved outlook on life.
Join Us Today For Azad's Tai Chi
We invite you to find your own spiritual calm with Tai Chi at Azad's Martial Arts Center. Join our welcoming community of practicing students today. For more information or to get started now, simply fill out the form our your screen and we'll take it from there!
Follow us and Leave a Review below: