Express Yourself And Show Our Frontline Workers You Care!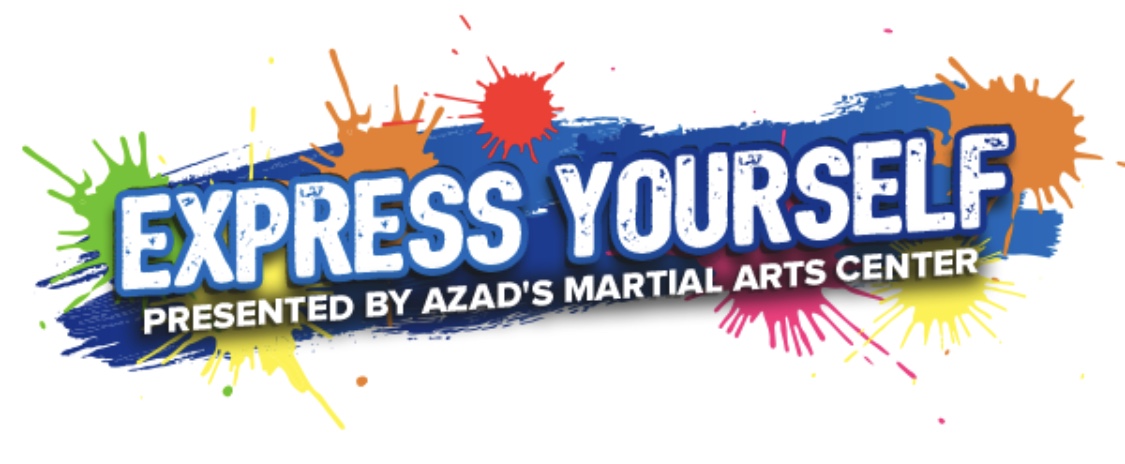 Azad's Martial Arts Center is excited to announce a contest for all children K-12 to show their appreciation for all the adults who are working and keeping the rest of our population and community safe with their work on daily basis.
So many people are working day and night while being vulnerable to this unprecedented pandemic caused by COVID-19. People who work as store clerks, police officers, truck drivers, fire fighters, judges, media reporters, doctors, nurses, trash collectors, mailmen, etc. should be acknowledged for their great work!
In an effort to empower children in expressing their gratitude for others during such uncertain times, Azad's Martial Arts Center has set up a fun and meaningful contest called "Express Yourself"!
For more information, please fill out the short form on the side of your screen.
Not All Heroes Wear Capes!
Children of all ages are encouraged to dedicate their art work, dance routines, science project, poetry, martial arts routines, gymnastics routines, or anything from their heart to a group that is near and dear to their heart.
So, here is out it works:
All you have to do is submit a. video or take a picture of your dedication and send it to Grandmaster@AzadsMartialArts.com. That's it! This project will continue until the end of the academic year in June. $100 cash prizes will be awarded to the top three winners of each level:
Elementary schools
Junior Highs
High schools
At Azad's Martial Arts Center, we believe our community is stronger together. Lets all join together virtually to celebrate our frontline workers for saving our community.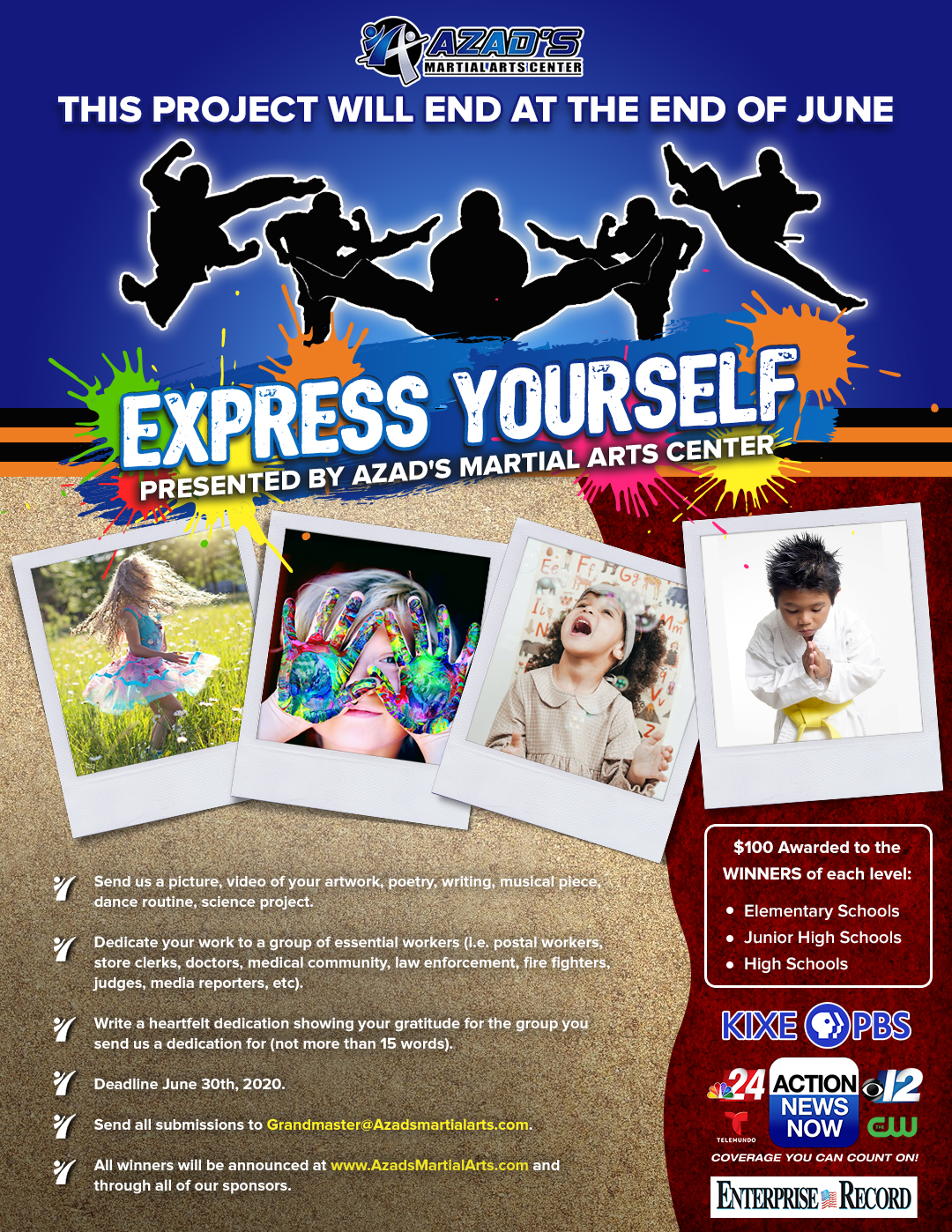 We Can't Wait To See The Talent Your Bring To The Stage!
If you have any questions or if you would like more information about our Express Yourself contest, please fill out the form on the side of this page or contact PReitz@AzadsMartialArts.com for more information. We're excited to show our appreciation and support with you!