Kickstart Your Summer With Our Summer Special!
At Azad's Martial Arts Center, we're proud to host people of all ages and abilities from across the Chico community, and we're excited to offer you a special offer like no other this summer!
Our Summer Special packs a big punch!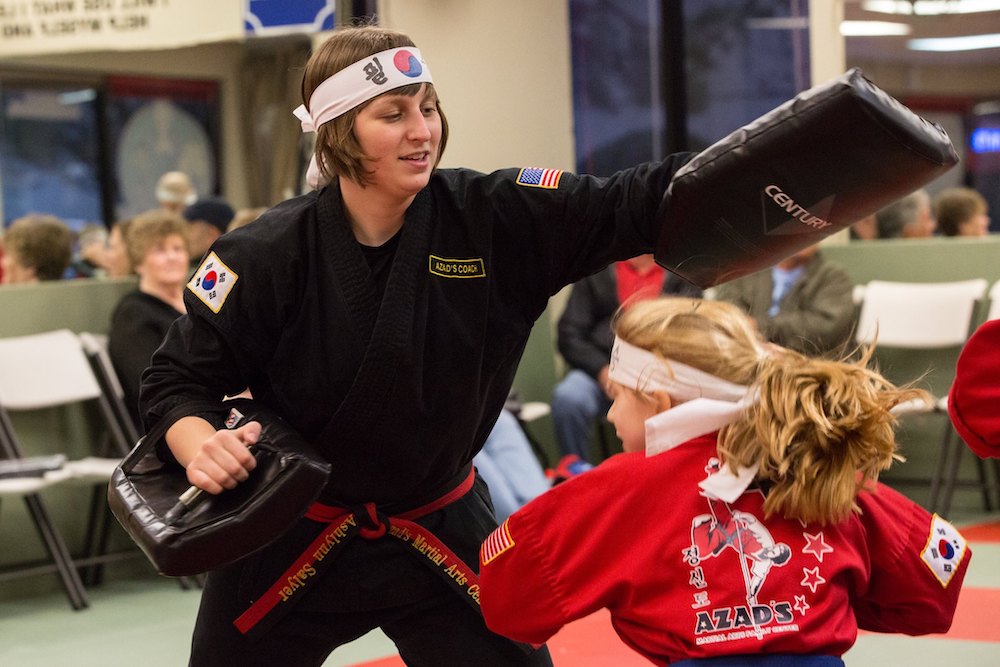 Reserve Your Spot in One of Our Summer Sessions at Azad's Chico Martial Arts!
When you sign up for our Summer Special, you will receive:
Six weeks of exciting and fun martial arts lessons (for your age group and program),
One FREE private lesson
One FREE school headband
for ONLY $149! (total retail value: $330)
You may start up and end your six-week course on the following dates:
June 3rd-July 12th

June 10th-July 19th

June 17th-July 26th

June 24th-August 2nd


Don't Wait! Limited Space!

This is the perfect opportunity for you and your loved ones to give martial arts a try! At Azad's, we offer self-defense and martial arts lessons for all ages and abilities.

Azad's children's programs accept kids as young as age 3. Young children must be potty trained and evaluated prior to enrollment. All of our kid's programs are hinged on life-skills, positive mental attitude, and fun fitness as well as effective age-appropriate conflict-resolution and self-defense skills. We love to see our students succeed in all aspects of life with Respect, Courage, and Compassion!

Our adult's martial arts training are second to none. You will learn all aspects of living a healthier life mentally, physically and spiritually. Our specialized curriculum at Azad's teaches you the scientific way of stretching, strengthening, and building endurance while enhancing your balance, coordination, and abilities. You will develop a stronger sense of self-confidence, concentration, awareness, and overall happiness while learning effective no-nonsense self-defense skills that last you a lifetime. Our friendly atmosphere and knowledgable, caring black belt instructors will teach you what you need to know to reach your physical and personal goals in a wonderfully patient and enthusiastic manner.

For more information on our programs and enrollment please visit other pages on this site.