OCTOBER 26, 2018 BY JENNA CHRISTOPHERSEN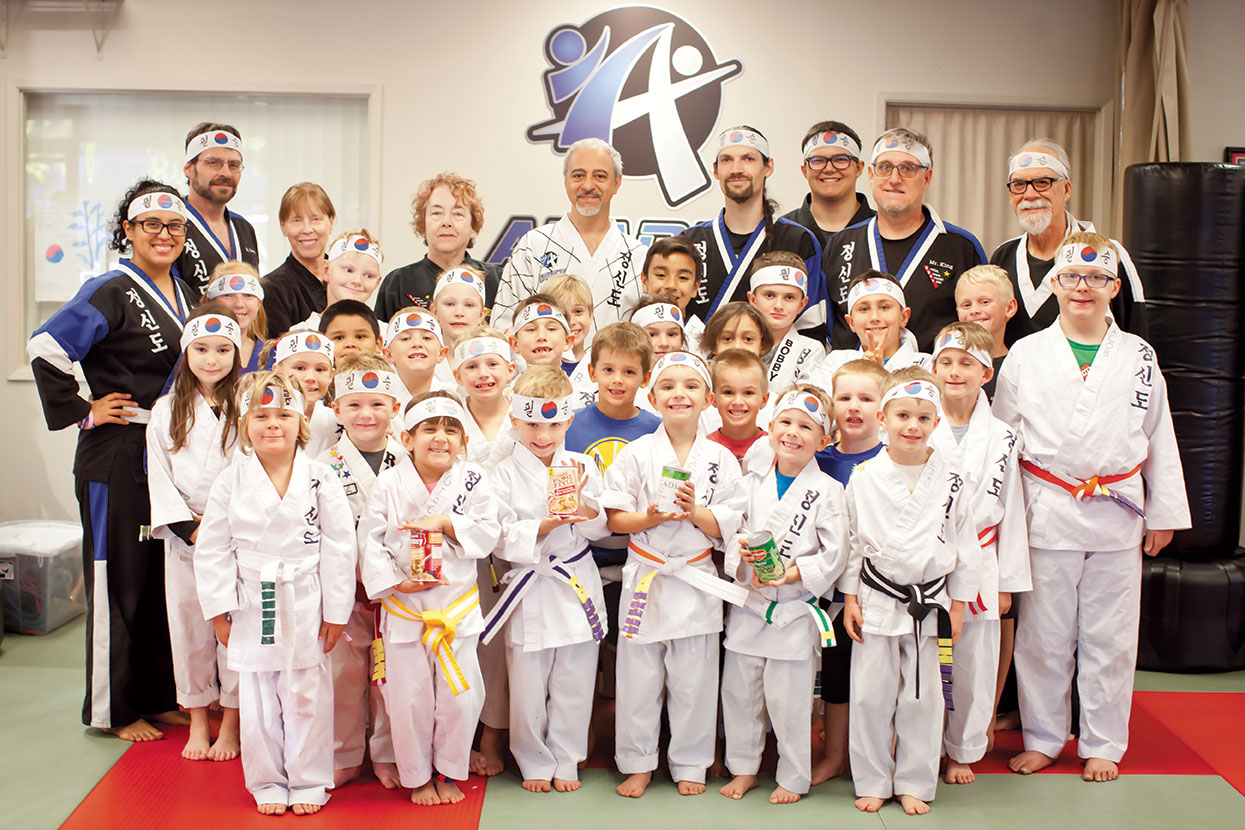 Two months after losing her mother to cancer, thirteen-year-old "Emily" lay on her bed, wrapped in blankets of sorrow too heavy to lift. She switched on the radio and heard Grandmaster Azad's voice floating through the air, inviting volunteers to help at his annual Thanksgiving Basket Brigade. As he described packing and delivering Thanksgiving meals to families in need, Emily thought of her mom's countless hours of volunteer work. A new energy seeped into her veins. Before the announcement ended, Emily bounded out of her room to tell her dad where she wanted to spend the Tuesday before Thanksgiving.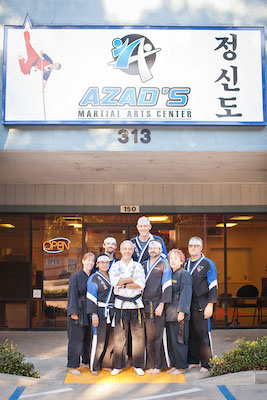 Grandmaster Azad, owner of Azad's Martial Arts Center in Chico, CA, has hosted the Thanksgiving Basket Brigade for 27 years. It started with wanting to show compassion to a particular family in need. The next year, Azad decided to expand the idea by inviting the staff of his school to benefit several families. The following year, the invitation went out to Azad's students. Now, each Thanksgiving, about 200 volunteers pack Thanksgiving meals into baskets, load them in cars, and deliver them to 250 families in need. Azad knows many of the volunteers, but many—like Emily and her dad—he meets while packing baskets side by side.
Over the years, the brigade has delivered Thanksgiving dinners for more than 35,000 people. Grandmaster Azad explains that most of the recipients have fallen upon financial hardships due to job losses, illnesses, or other challenges. The baskets act as a kind of stepstool to climb up onto the road to recovery; a gesture of care and compassion that encourages recipients to step up and out of their circumstances by reminding them they are not alone. The baskets are gifts, not simply free handouts. No recipient may receive a dinner more than once and all recipients are encouraged to turn around and serve other families in future years. "The message is that you are not stuck in your scenario," says Azad. "Here is a community coming forward to help you get yourself out of a bad situation. Next year, you can step forward and help us."
In addition to helping those in need, the Thanksgiving Basket Brigade offers community members an avenue to serve. "There are hundreds of people in Chico who want to do something for their community, but they really don't know where to begin," says the grandmaster. "This is an opportunity for community members to come together outside of their political views and idiosyncrasies and help other people. It is a way for people who are in tough situations financially to know this community cares." Azad also sees the brigade as an opportunity for families to volunteer together to "train the next generation to be more compassionate and mindful of the difficulties others face." Azad prioritizes delivering to families with school-age kids who can understand that "Thanksgiving is about putting differences aside to make peace, giving thanks, and breaking bread together."
Azad's Martial Arts Center receives financial donations to purchase all the ingredients for the baskets. By delivering the baskets on the Tuesday before Thanksgiving, Azad ensures recipients can thaw the turkey, cook it the way they like it, and invite family and friends to share the meal with them on Thanksgiving Day.
"What makes me do this year after year are respect, courage, and compassion," says Azad, "but also the deal of providing an opportunity for the community to come and give to itself. It's about creating a better community and a better world."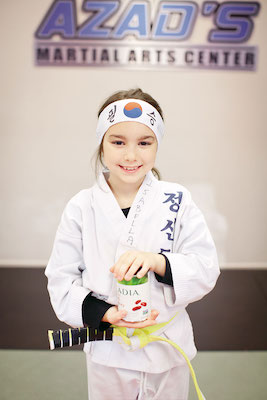 Four ways to get involved:
Donate funds at Azad's Martial Arts Center (313 Walnut St., Chico). A donation of $40 pays for one basket, which can feed a family of eight.
Call 892-2923 or 896-0777 in advance to sign up as a delivery driver.
Refer a family in need by calling or visiting the center. To qualify, families must be deserving, live in Chico, be first-time recipients, and have school-age kids.
Come to Azad's Martial Arts Center at 5 p.m. on Tuesday, November 20th to help pack baskets, load vehicles for delivery, clean up after the event, and enjoy a Thanksgiving meal with fellow volunteers to live music by The Blue Hippies.
Source: https://northstateparent.com/201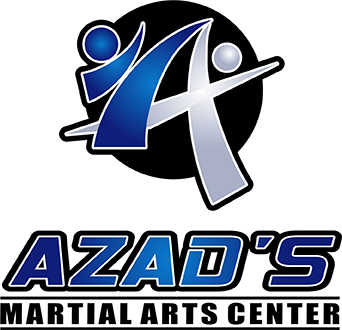 8/10/azads-thanksgiving-basket-brigade/