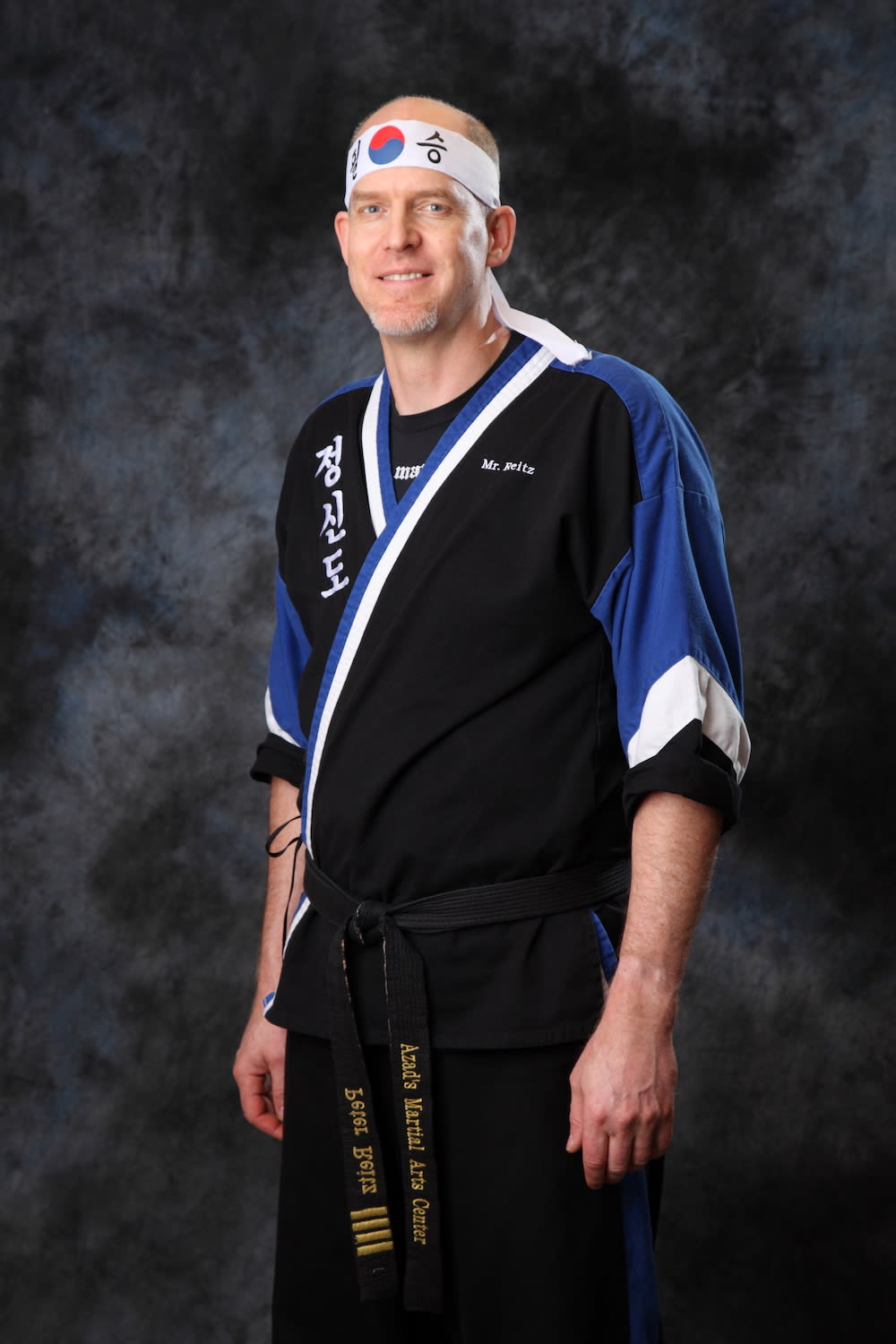 Mr. Reitz
Mr. Reitz is the Chief Instructor at Azad's Martial Arts Center. Mr. Reitz is a 4th Degree Black Belt under Grandmaster Azad, with over 28 years of Martial Arts experience. He also holds a 1st Degree in Sin Moo Hapkido authorized by Grandmaster Azad and the Great Grandmaster Ji, Han Jae, the founder of Hapkido. He has since taken multiple seminars with several world-class martial arts experts such as Grandmasters Tae Yun Kim (Jung SuWon), Remy Presas (Modern Arnis), and, Grandmaster Ji, Han Jae (Sin Moo Hapkido), among others.
Mr. Reitz has been training under Grandmaster Azad for his entire martial arts career, since joining the Tae Kwon Do Club at Chico State in 1990. He first came to Chico in 1989 to pursue a degree in Music – Recording at Chico State University.
He has a master's degree in counseling psychology from National University, a Bachelor's Degree in Business from the University of San Francisco, and a Bachelor's in Music-Recording from California State University, Chico. Prior to his full-time employment at Azad's Martial Arts Center, Mr. Reitz was a Social Worker and a counselor to troubled teens at a boarding school in the north state.