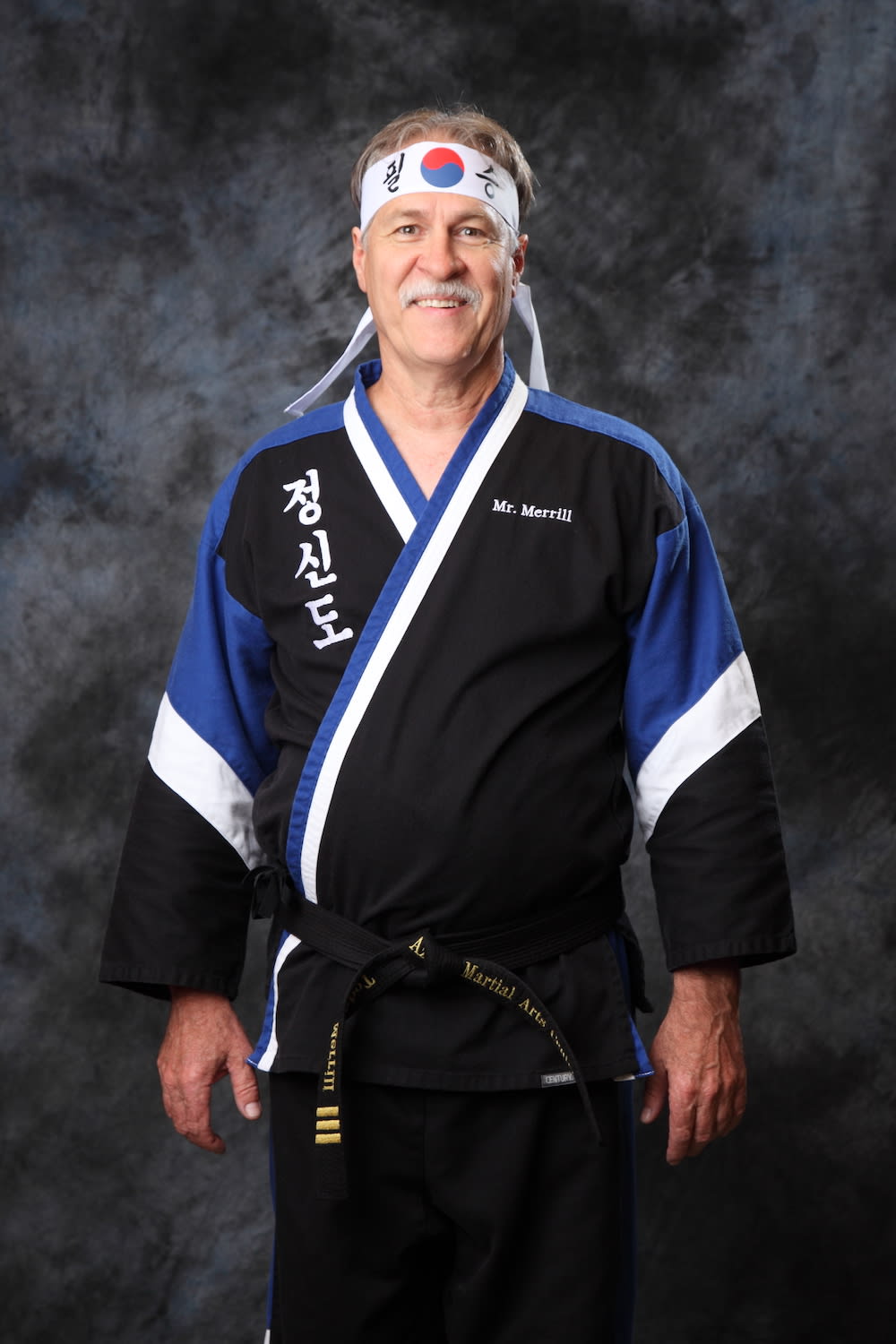 Mr. Merrill
Mr. Merrill has earned a Third Degree Black Belt at Azad's Martial Arts Center and has been a student of Grandmaster Azad's for over 20 years in multiple systems of martial arts. Mr. Merrill is a member of Azad's international team of certified instructors and a member of the S.W.A.T staff team.
As a student, Mr. Merrill has been recognized numerous times as a Student of The Month, and the Most Intense Student of The Year for his hard work, dedication
and
achievements in the martial arts. He is currently the Protocol Director at Azad's Martial Arts Center and as such
helps
hundreds of parents for their children and family's success in and outside of the
dojang
(martial arts school).
He is certified in the Executive and Personal Protection
Systems,
and has been a part of the security detail team in many large venues and events. Mr. Merrill has helped train law enforcement officials, as well as security personnel in Northern California.
He has trained with many great martial artists including, the Great Grandmaster Ji Han Jae (the founder of the art of Hapkido, and late Bruce Lee's teacher), Grandmaster Beluschak in Judo and Hapkido, Master Bradley, 1992 Taekwondo Olympic Gold Medal Winner and Olympic team coach Herb Perez, Judo Master Charlie Robinson and Tai Chi Great Grandmaster Lenny
Vavalette
.
Mr. Merrill has been married to his wife Kathy for twenty-six years and has four daughters. He has been a Board Member of the local non-profit organization called Ident-A-Child program for over 15 years and is a past President. He has been the Lead Organizer of Azad's Martial Arts Thanksgiving Basket Brigade helping hundreds of local families each year. Mr. Merrill and his wife Kathy are the Owners of Rep-Tile Natural Stone Inc. founded in Chico in 1988. Rep-Tile produces granite and marble countertops, fireplace, signs and more.