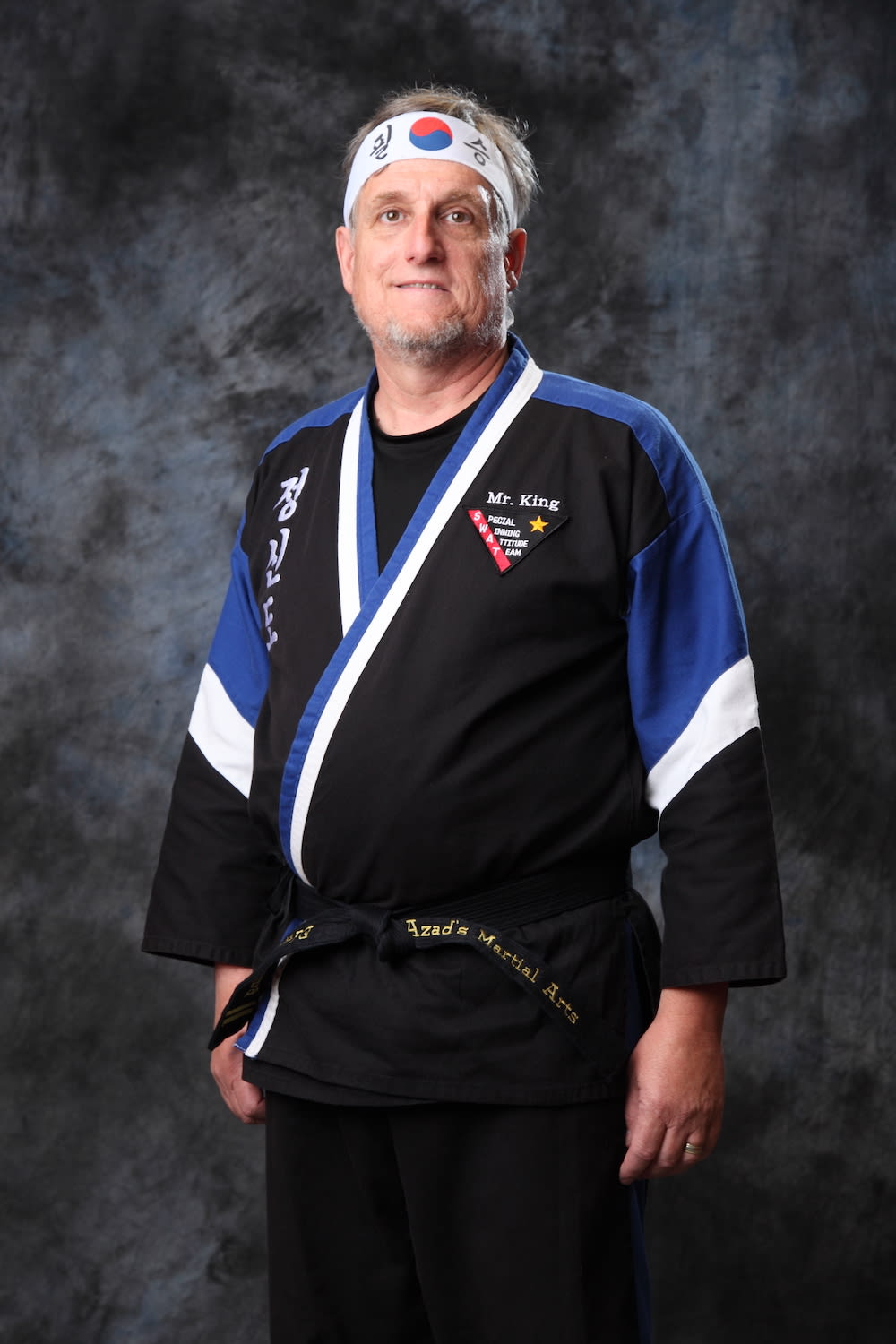 Mr. King
Mr. King began training at Azad's Martial Arts Center in June of 1994 and holds a 1st Degree Black Belt in Sin Moo Hapkido and a 2nd Degree Black Belt. Mr. King is a Senior Instructor at Azad's Martial Arts Center teaching children and adults of all ages.
He is passionate about his martial arts training and loves seeing students (kids and adults) succeed in achieving their personal and fitness goals. Mr. King is a member of Azad's international team of certified instructors and a member of the S.W.A.T staff team. He is currently training toward his black sash rank in Tai Chi Chuan.
Mr. King has trained with many world class instructors such as Grandmaster Ji Han Jae (The founder of the art of Hapkido, and the late Bruce Lee's instructor), Grandmaster Frank Croaro (Sinyundo Hapkido), Grandmaster Beluschak (Yusulkwan Hapkido), Professor Remy Presas (The founder of the art of Modern Arnis) and the Great Grandmaster Lenny
Vavalette
(Tai Chi Chuan
Grandamster
). Mr. King is trained in Executive Protection
systems,
and a member of Grandmaster's Executive Bodyguard team. He has helped train many law enforcement, security, and emergency personnel in the area.
Mr. King is an Honorably Discharged Veteran of the USCGR and USAF. He Worked for the State of California for 22 Years, retiring in 2014 from CalFire as a Fire Captain supervising Inmate Fire Crews in Susanville California.