Chico Personal Defense Training Classes
Beginner Personal Defense Training Classes Enrolling In March

Azad's Martial Arts Center is offering a series of self-defense classes for kids, teens and adults in our community called Personal Defense Training (PDT).
PDT is entirely FREE* and open to the general public. PDT is designed to make students more aware, prepared, and ready for any hostile situation anywhere.
Each adult session is twice a week for three weeks and will be offered every month starting February through December 2017. Classes will be held on Monday's and Wednesday's from 7pm to 7:45pm. PDT sessions will be held at Azad's Martial Arts Center located at 313 Walnut Street Suite 150 in Chico. No prior experience is needed. Please fill out the form at the bottom of this page and submit it. Our staff will be in touch soon to schedule you for the next available session.
Our teen sessions will be held each month until the end of school year. In May we will be offering all Teens in our community One-Week Teens PDT course for free at Azad's Martial Arts Center Monday through Friday 3pm to 4pm. The dates are: February 20th-25th. Teens can fill out the form below and we will be in touch with them.
We have dedicated one day a month for kids to learn self defense with our Kids PDT sessions. They can fill out the form below also.
PDT will address basic defense against common attacks!
You will learn:
Cutting edge personal safety tips for men and women known as Safety Awareness Skills (SAS).
The single most important step you must take to handle an attacker.
The fastest get-away techniques from any type of grab or hold.
Ten most effective disabling targets you must know.
Six defensive skills that can make a life or death difference when under attack.
No nonsense, simple, street-proven techniques you must know.
PDT is Sponsored and Supported by the following Local Organizations:
Chico Police Department | Office of Diversity & Inclusion at Chico State | Butte College Safe Places | Stonewall Alliance Center | Catalyst Domestic Violence Services | North Valley Community Foundation | Chico Unified School District | Azad's Martial Arts Family Center | Mix 95.1 | 103.5 The Blaze | News-Talk 1290 KPAY | Radio Mexico 97.7 KHHZ | Deer Creek Broadcasting | Chico Enterprise Record | CBS TV12 | NBC TV24 | The CW | Telemundo | Action News Now | Chico Unified School District | Butte County Sheriff | Safe Place | Downtown Chico Business Association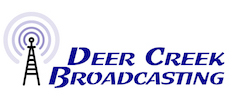 Training Center Located at 313 Walnut Street #150, Chico, California 95928