Gimme Some Sole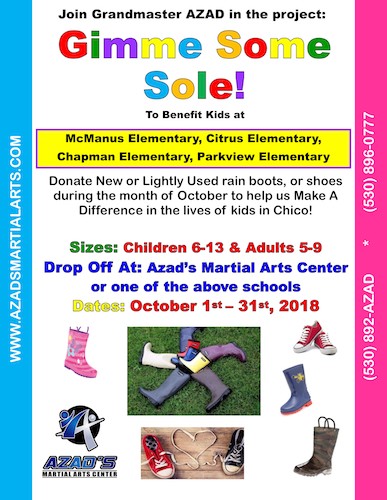 Gimme Some Sole is a project to collect rain boots and/or winter shoes for children of low income families in Chico.
We are teaming up with 4 local elementary schools in Chico:
McManus Elementary, Chapman Elementary, Citrus Elementary, and Parkview Elementary schools
Our goal is to collect 400 new or lightly used pair of rain boots, or winter shoes for children this month.
Azad's Martial Arts Wins Make A Difference Day Award!
______________________________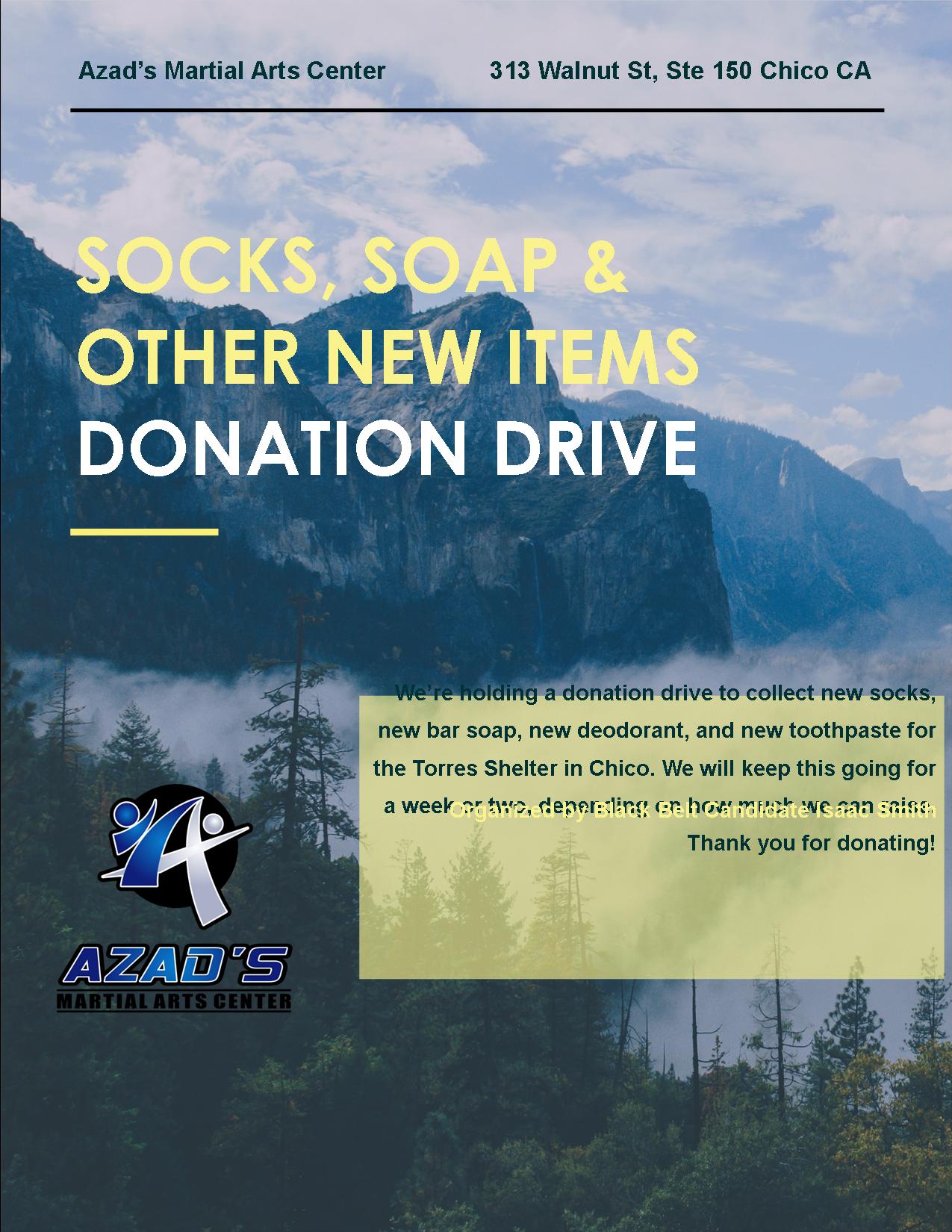 ______________________________